Sarai's Blog Challenge: #34 What do you frequently spend money on?
Posted on April 9, 2012 at 9:06 PM (UTC+08:00)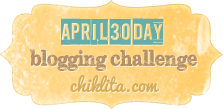 Books.
*in Hermione Granger's accent and voice* Well, it's obvious, isn't it? I can't keep my hands from buying books! I get almost catatonic when I come into a bookstore that I can't seem to leave without purchasing any book from it!
I sometimes feel like I have a serious problem especially ever since I got a job and started earning some money that I've invested a lot of money on said books. It's like I'm Rebecca Bloomwood from Confessions of a Shopaholic by Sophie Kinsella but instead of being addicted to buying designer clothes and bags, I'm addicted to buying books. I keep buying all these books I'd love to read even though I already have a number of books still waiting to be read! (Don't get me wrong. I do plan on reading them all, I just didn't get to schedule myself to read regularly so they started to pile up. Good thing I now have a semi-regular reading schedule now so I could reach my goal of 50 books for 2012! Tadaaaa~!)
But just this weekend, I realized that I have to stop buying books for a while now (even though National Bookstore has a sale until April 15th). It's not because I've realized that I still have a lot to finish reading but because I don't have any place for more at home, like seriously. My bookshelves are full.
Bookshelf 1 (located inside our room)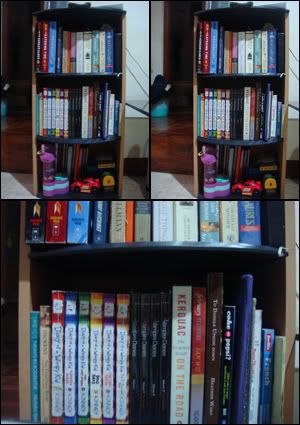 Bookshelf 2 (located in our living room)
With such a small house as ours, we can't afford to buy another bookshelf to house new books. My only hope is to either buy a new house where I could have an entire room for my precious books (but obviously I can't afford that yet, heh
) or get a bookshelf done around the walls of our room just beneath the ceiling. I personally prefer the former option but like I said, I can't afford that yet. So maybe I need to save up for the bookshelf idea. Until then I should not buy another set of books.
*Must. Resist. Temptation.*
Share this post:
Tweet