My friend Cars is a graduating student of Interior Design in UP Diliman. Every year the graduating batch of their degree has to choose what they should do for a semester-long project. To embody being Mga Iskolar ng Bayan, as what UP students are called, they decided to go with an advocacy project to show not only honor and excellence but also service to their fellow Filipinos.
Their Special Project called Sibol: Design for the Soul aims to rehabilitate the Ruhama Shelter for Children, a home that "provides a sanctuary for children whose lives have been unjustly corrupted." They plan to renovate Ruhama to be able to "provide functional spaces to cater to the distinctive needs of the staff and the children". Not only that, they will also "strive to create an overall healing environment that brings hope through design".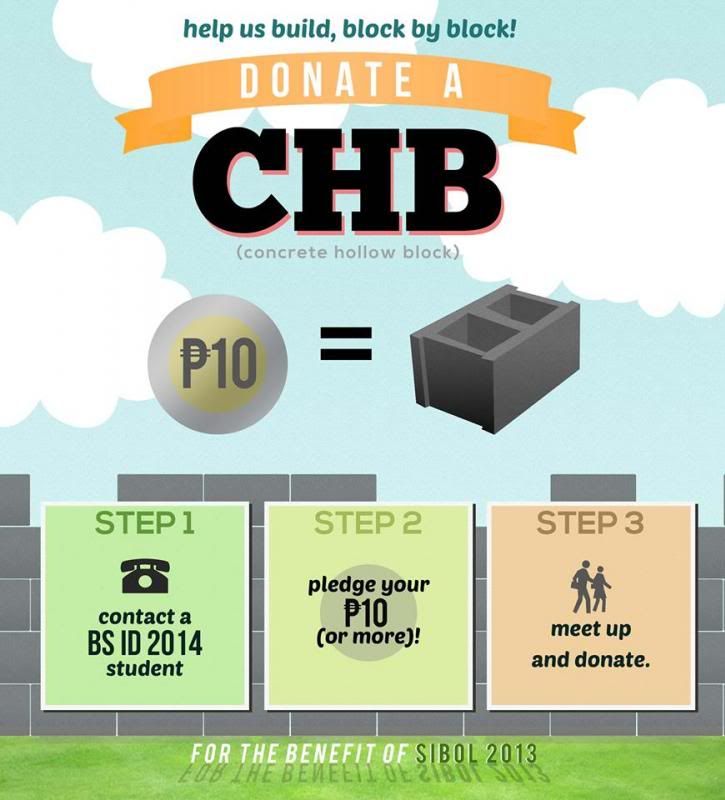 Right now they are trying to get donations for concrete hollow blocks. You can help by pledging at least Php10.00 (~$0.03). Your ten pesos is already equivalent to one hollow block and if we can all just shell out a few ten pesos, we can help make Ruhama a better place for the children.
You can learn more about the advocacy and Ruhama's existing interiors by watching this clip:
I am a sucker for donation drives or shelling out a few bucks to help a good cause. Just recently, I donated some cash to one of my fellow nerds to help her reach her goal of £350 for Cure Leukemia. On my birthday, I also made a donation to Operation Smile. It feels refreshing and humbling to be able to help out these people. There's just something about trying to lend your hand to make other people's lives better.
I will be pledging some amount to this cause and I am encouraging you to share a little bit of your blessings as well. If you're a co-worker of mine, feel free to pledge your ten pesos or more through me and I will meet up with Cars to give your donation. Otherwise, you may send a message through Sibol's Facebook page to ask about how you can send your donation.
This fundraising activity will only be until October 16th. Hurry and pledge now! Remember, every peso counts. 😉