It started with a kick-drum-beating in my chest. The kind that vibrates through my veins and then pulsates through my finger tips. It wasn't just the longing for a story—it was the urge to actually put into the words the narrative, the scenery, the characters, everything that has been conveyed in the recesses of my mind.
That electric feeling started almost ten years ago when I was much of a dreamer. I couldn't stop thinking about how I wanted my life to be like. I wanted to live like Lizzie Mcguire, with Gordo and Miranda by my side and Matt to annoy me every now and then. I wanted all those things but first things first, we don't have middle school. After sixth grade, we go straight to high school. And it would be totally out of place if I went to school all made up. Lastly, how in the world will I also get that kiss from Aaron Carter when chances to even meet him are one out of a zillion from where I was residing? But that yearning for that story, that longing to live someone elses life became so strong enough that I started writing short scenes where I was the lead character and I get paired up with anyone I wanted to be paired with.
That feeling evolved when I finished reading Nicholas Sparks' A Walk to Remember in sixth grade. I didn't want to be the lead in the story anymore. My main goal then become to be able to write something that could pull people's heartstrings like Nicholas Sparks does. I wanted to be able to move people, to make them feel like the characters in the story is someone they could sympathize with as if they were their long lost relatives. I wanted to leave a mark.
For a while, I lost that "spark" (which I liked to call it.) It felt as though for almost two years, I've been in a writing limbo. I couldn't write to save myself. Instead I grew feeble and week and the once bright and lively dreamer became nothing more than a rotting pessimist.
Before, I'd join the National Novel Writing Month and start out okay but in the end, I don't finish because I'm always having second thought about my abilities. But this year, I want to start strong and I'd like to aim for the finish because I owe it to myself. I need to prove to myself that I am more than what I think I am. I need to be able to pull my chin up once again after I've lost my pride. I've got to be strong because in the end, I should be able to depend on myself.
So NaNoWriMo 2011, I'm not just going to kick your ass, I am gonna own you. 😉
On a side note, I am planning to open an online shop for my handcrafted pieces but for me to make that happen, I need to make a little extra income for the capital. So if any of you guys have a few extra bucks to spend, please, please, please order some shirts or any other items available from my temporary online shop located at CafePress. I've recently added three new designs there and if you have any suggestions, feel free to send them via my contact page!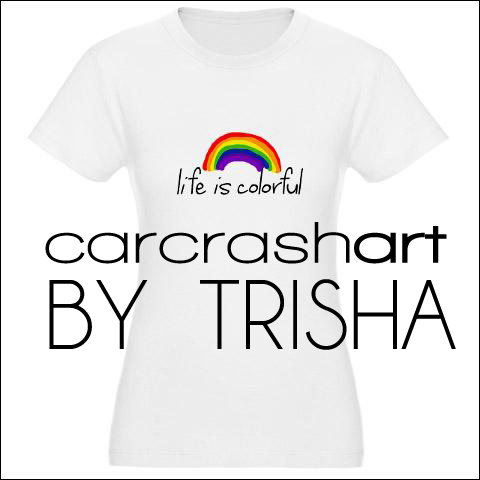 Again, please and thank you! 😀