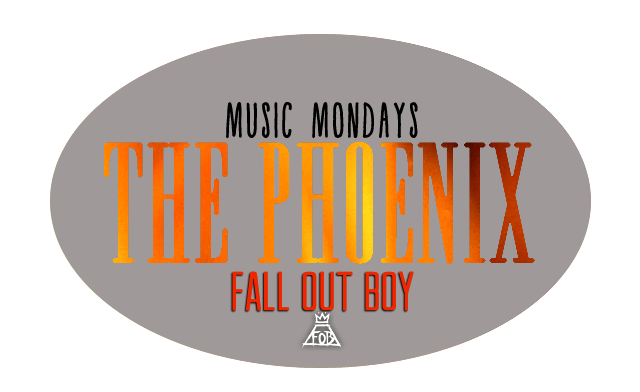 I had been a fan of Fall Out Boy ever since my friend, Rachel, introduced me to the band's song, Sugar We're Going Down, back when we were in high school. I instantly fell in love with the music, especially the words that were mostly penned by bassist, Pete Wentz.
Since the discovery of Sugar We're Going Down I quickly looked for more songs until I was introduced with their previous albums namely Take This to Your Grave and Fall Out Boy's Evening Out with Your Girlfriend. I was amazed at how Take This to Your Grave had so much angst in it. Whenever I listened to it, I felt all the rage that was in the songs. It was therapeutic even, especially during my dark moments when I feel like I am not good enough or I just feel like letting off some steam. It helped me get the bad feelings out and at the same time I started to appreciate Wenz's words.
There was just an inexplicable attraction to Wentz's words despite the weight they carried and I just couldn't stop.
Fall Out Boy's Evening Out with Your Girlfriend gave out that garage band vibe  for me and Take This to Your Grave felt like an escape from all the bottled up rage, Fall Out Boy progressed into mainstream music (From Under the Cork Tree, Infinity on High), eventually even delving into different music styles (Folie a Deux).
While most people stopped liking the band as much as they used to and while, I admit, I also miss the raging angsty lyric and music combo that Take This to Your Grave had, I continued to support the band because I believed in their music and I glorified their words. Supporting them was showing how much I feel indebted to the hours I spent finding some refuge in their words and music; how grateful I was to have these four boys to admire and make me feel it's okay to live on despite all the struggles that come tossing our way.
When they announced their hiatus in 2009, I was devastated mostly because of the uncertainty of the future. Was this really an indefinite hiatus or is this the end of the four boys making music together as Fall Out Boy? I tried to support Wentz' Black Cards and Stump's solo music but it just wasn't the same without Patrick singing Pete's words, you know? It felt like something was missing.
And then it ignited again last February 4th when Pete dropped the bomb and announced that the hiatus was finally over. I was beyond excited especially seeing all four boys trying to promote their comeback. It was heartwarming to see such brotherhood among the four.
Fall Out Boy's The Phoenix has just been released today and this song is the second song they've released ever since announcing the end of their hiatus and premiering the music video for My Songs Know What You Did in the Dark (Light 'Em Up) on the same date.
The music video for The Phoenix is a prequel video for My Songs Know What You Did in the Dark (Light 'Em Up) and will be the second video out of eleven.
What drew me to put this song as today's featured music is its title, to be honest. I have always been fascinated by phoenixes—how they have to die in order to be born again. I find beauty in being able to rise again out of the ashes and this song gives a bit of that vibe into it.
I definitely can't wait for the other videos to come out! In the meantime, you can check out the video here: