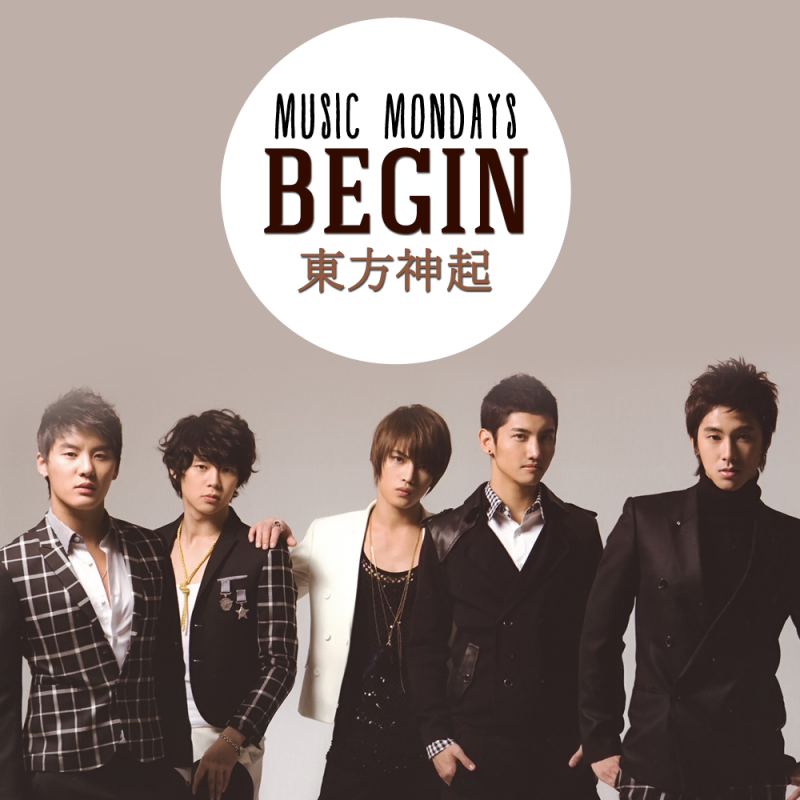 I mentioned in my previous post how I have a lot of plans for this website—one of which is to have weekly themed posts for the blog. One of the weekly themed posts I have come up with, as you can see pictured above is Music Mondays! 😀
For Music Mondays I plan on sharing some of the songs or artists that I listen to and give a brief post about why or why I like the music. Let's start, shall we?
I've been racking my brain the entire day thinking of what could jumpstart Music Mondays. I finally came to a decision while I was riding a bus on the way home and this particular Tohoshinki song started to play on my iPod.
This song was one of the very first songs I have heard from Dong Bang Shin Ki (or Tohoshinki as they are called in Japan), a Korean male group. It was a very auspicious introduction of the group, at least for me, because the moment I finished listening to it, I was drawn into getting to know more about them despite the fact that I was already aware of their split back in 2009.
Fitting of its title, this song was the beginning of a new chapter in my life. I instantly fell in love with the group. There was just something about the five of them—a dynamic of sorts—that I couldn't quite put into words. They were The Rising Gods of the East, as the translation of their name says.
Every day and night with you,
I hold your small hand tightly~
Every day, every night, everywhere,
Let's always make sure our feelings are connected~
Now, let the story begin~

Tohoshinki – The Secret Code Live in Tokyo Dome
I believe these boys are worthy of a great beginning for Music Mondays, don't you think? I mean, just listen to this song! I don't understand Japanese but the music, especially their voices, just warms up to you and it doesn't hurt to read the English translation of the song to get to know the meaning. 😉
I will always look back to the songs they made as five with nostalgic warmth because at some point in this lifetime, the five of them made each and every one of them shine like a magnificently formed constellation in the night sky.